The Tawny 40o, also known as the Tawny, is a 4 door sedan. It appears in Gangstar West Coast Hustle, Gangstar Miami Vindication, Urban Crime, and Gangstar Vegas.
Appearance
The Tawny 40o in Gangstar West Coast Hustle resembled a Ford Crown Victoria, which has good speed but bad handling. In Gangstar Miami Vindication and Urban Crime, it retains its performance, but it resembled a Third Generation Volkswagen Jetta. Finally in Gangstar Vegas, it resembles a 1999 Toyota Camry and costs 65,300 to buy and can drive at an impressive 159 kmph which is Around 100 mph. And while it comes in many colors its stock color is green.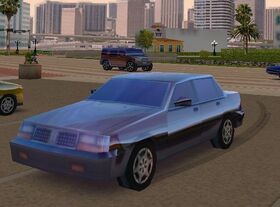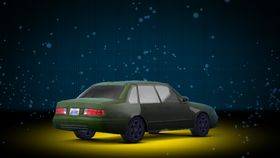 Ad blocker interference detected!
Wikia is a free-to-use site that makes money from advertising. We have a modified experience for viewers using ad blockers

Wikia is not accessible if you've made further modifications. Remove the custom ad blocker rule(s) and the page will load as expected.